Q: Is it scary?
A: Yes. And fun
Q: How long does the walk take?
A: Around 60-70 minutes
Q: Where does the Ghost Trail meet?
A: 7:30pm every evening from the West Doors of York Minster (beneath the twin bell towers) – whatever the weather!
Q: What happens if it rains?
A: We press on into the Tempest!
"Blow wind and crack thy cheeks! Rage! Blow!"
So wrap up and bring a brolly
Q: Is the walk suitable for children?
A: Yes. Great fun for adults and kids
Q: Is the walk push chair and wheelchair friendly?
A: Yes. Mostly level ground with some kerbs and a few cobbled sections
Q: What should we do if we want to bring a  group?
Please ring or email ahead and if suitable we can arrange a private tour for schools, works groups, guides, scouts, conferences, etc.
Q: Do we need to book?
A: JUST TURN UP AND WALK!
– OR if you want to reserve your place;
– OR if you have more than 15 people
Please call 07786 176 798 or 01904 633276 or email: gjp.gt@tiscali.co.uk with your name, mobile number, the number of people and date you wish to attend
Q: Does the Ghost Trail run every night?
A: Yes. Except Christmas Eve Christmas Day Boxing Day New Year's Eve and New Year's Day
Q: Why choose the Ghost Trail?
A: It's multi award winning and the only Ghost Walk in York to be lauded with a County Yorkshire Tourist Board White Rose award for tourism
Q: What should I wear?
A: Sensible and adequate clothing, footwear and equipment (suitable for weather on the day) is strongly recommended and to the lawful extent no liability is accepted for any damage, loss or injury howsoever caused
The Ghost Trail of York complies with the government guidance on managing the risk of covid. Please maintain safe distance bring your own PPE if you wish come another time if unwell and take reasonable care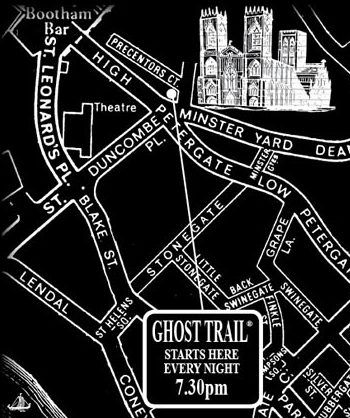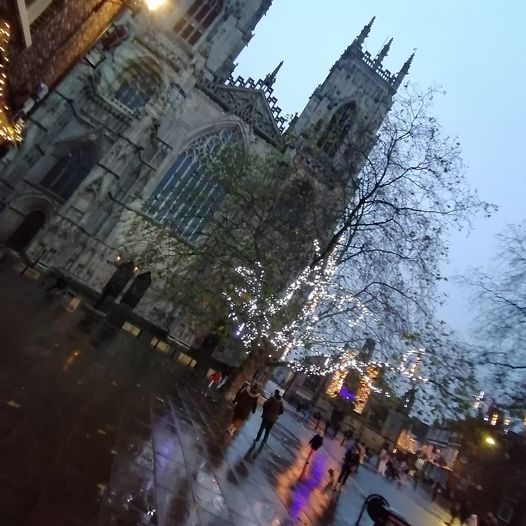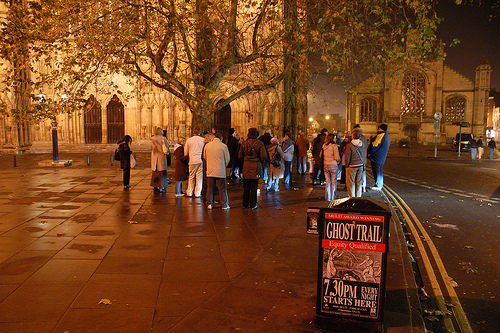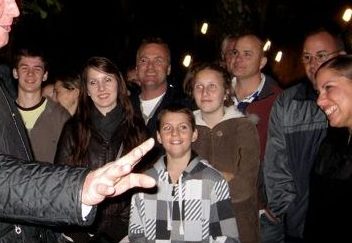 The Ghost Trail of York
Multi award winning York ghost walking tour attraction